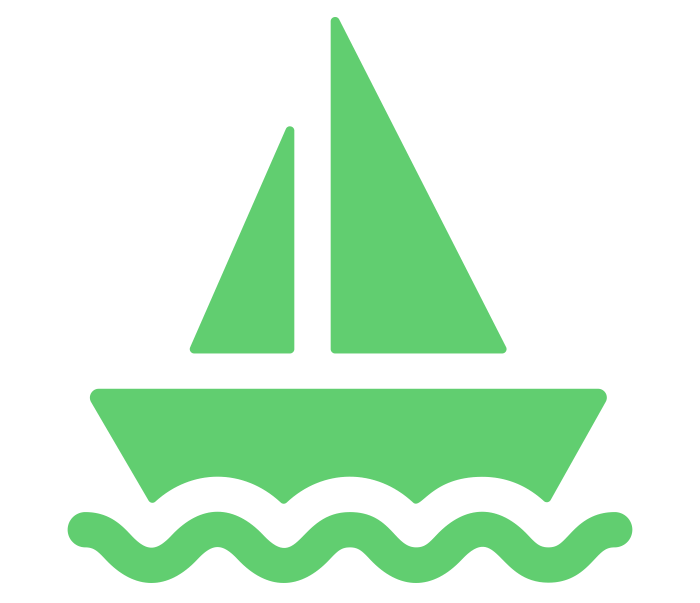 Get Started on Your Quote Now
Navigating Boat Insurance.
According to the National Marine Manufacturers Association, 141.6 million Americans go boating each year – that's almost half the population of the U.S. Unfortunately, not every boater is going to be as conscientious as you, and that's why it's important to stay safe, and stay covered with watercraft insurance.
Do I need it?
Yes. Some states legally require it, and a quick internet search can reveal if yours does. But more importantly, without it, you could be on the hook for major costs related to liability or repairs in the event of an accident. If you ever have to make a claim, the average is $11,000.
How much do I need?
Similar to cars, boats lose value when in use. That's why it's important to remember these two terms: agreed value and market value. Insuring for market value factors in depreciation, and thus can be a money saver in terms of your premium. However, if you intend to replace your boat with something new in the event of a total loss, you'll want to insure it for its agreed value.
Protection for your boat – and from others
According to the U.S. Coast Guard,  the leading type of boating accident is collision with a recreational vehicle. That's why it's important to protect yourself against other vessels and operators who may not be carrying the right level of insurance. An uninsured and underinsured watercraft liability option provides coverage for a loss that you or other occupants of your watercraft experience from a claim involving an un-/underinsured boater.
More than just boats…
You may regularly transport your boat from your home to a dock or marina. If so, boat insurance may help protect your trailers and other equipment, too. One example is a watercraft physical damage endorsement, which can provide physical damage coverage for eligible watercraft as well as trailers.
All aboard for coverage
You can protect what's on your boat, too. With a fishing equipment and personal effects endorsement, you can increase coverage limits for items like fishing gear, water sports equipment, coolers and more.
Smart sailing
Inexperienced or inattentive operators are the leading contributors to boating accidents. So stay safe, and stay alert. Much like teens and driver's ed courses, taking a boating class can help you reduce not just your insurance premium, but the risk of getting in an accident.
It's kind of like a canopy
Once your boat is out of the water, its insured status can get vague. For instance, if you are driving your boat on a trailer, and get into an accident, the liability coverage in your auto policy takes effect. However, your boat insurance often does not factor in. So, to make sure you are covered both in water and on land, consider an umbrella policy. It's expanded liability coverage that can help protect you in this scenario (and plenty of high-cost scenarios not involving boats as well).
Request a quote from anywhere by filling out our simple form below. It's that easy.